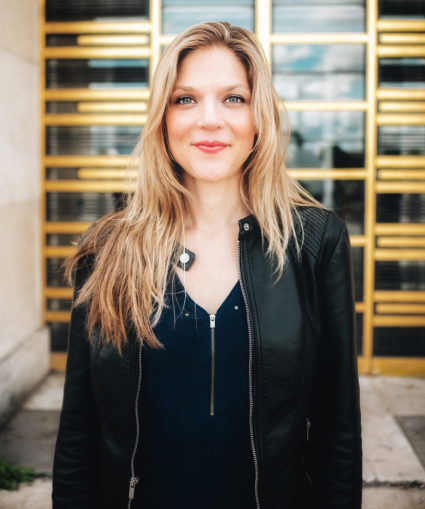 Kathy helps her clients use purpose and ESG to stand out in a competitive environment, attract the best talent, gain consumer loyalty, and fully harness the innovative brain power of their employees (innovation that keeps them miles ahead of the competition). She shares her deep knowledge and "how to" with clients, so they can skip the hard lessons and go straight to strategies that work.
Kathy has 20 years of experience across brand marketing, strategy and impact, working at established brands like adidas, MillerCoors and Microsoft.
Through her experience, Kathy has developed a repeatable 4-step process to become a purpose-led brand: The Brand Purpose Model. When businesses embed purpose into the heart of their strategy, they don't just disrupt their industry. They also bring humanity into the workplace, shape the future, and impact the world.
Kathy created the Global Purpose strategy for adidas, a 22 billion dollar global company, encompassing everything adidas does to positively impact People and Planet. Kathy's hands-on experience creating purposeful change includes crafting the Diversity and Inclusion (D&I) strategy for adidas. Through this experience, Kathy has learned the unintentional barriers that get in the way of a thriving culture, as well as how to foster a culture of inclusion, collaboration and continuous improvement.
At adidas, Kathy also created a holistic sustainability strategy and developed social equality platforms. These initiatives included creating an army of loyal brand advocates by inviting consumers to join a movement to end plastic waste, increasing access to sport for girls around the globe, developing new products, and initiating bold corporate actions to stand against inequality.
Kathy left adidas to help other companies on their journey to become purpose-led. She brings her wealth of expertise to move companies beyond outdated Corporate Social Responsibility approaches and into the new era of business integrated conscious capitalism.
Unlock Exponential Results by Nurturing Purpose, People and Culture
Businesses that nurture their purpose, people, and culture unlock exponential results: engaged employees, loyal consumers, increased innovation, and accelerated growth.
This keynote combines elements from Kathy's two most popular keynotes – Drive Profit with Purpose and Harnessing the Superpower of Diversity. Through captivating business stories, Kathy will share how to nurture the business inputs that matter most (purpose, people, culture) to achieve exponential business results year after year.
You Will Learn:
How to tap into purpose as the jet fuel to propel you beyond your current trajectory
How the world's most loved companies use purpose to cultivate enviable consumer loyalty (and how you can too)
Ways to innovate your talent pipeline and increase diversity
The secret to creating a culture of collaboration, innovation, and continuous improvement
This Keynote Is Perfect For Leaders And Companies:
That have been focused on the outputs – hitting those quarterly numbers – but are struggling to get there consistently
That keep doing the same thing, but the playbook is no longer working
Competing in an increasingly crowded market and struggling to stand out
Experiencing high turnover, and/or high employee disengagement
Struggling to foster collaboration across company silos and departments
Running into groupthink and "yes men" cultural conformity