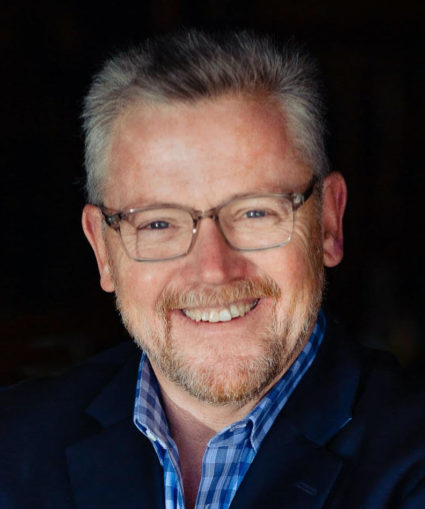 Kevin Coupe is a writer who for more than 35 years has been bringing to audiences all over the world a wealth of experience, sharp storytelling skills, provocative and contextual insights, unique worldview and serious levity about the world of business and consumers.
He is the author of "Retail Rules! 52 Ways To Achieve Retail Success," a guidebook for competing effectively and efficiently on Main Street. And he is the co-author, with Michael Sansolo, of "The Big Picture: Essential Business Lessons from the Movies," which uses film narratives to teach about leadership, marketing and surviving the workplace.
For more than 20 years, he has written MorningNewsBeat.com – a blog launched before the word "blog" was commonly used. MNB provides "business news in context, and analysis with attitude" to more than 25,000 subscribers all over the world, finding critical relevant and resonant lessons not just in the world of retailing, but also in sports, popular culture and a wide range of other businesses.
The goal, Kevin says, is to illuminate stories with "serious irreverence." An independent survey recently ranked MNB as the "top industry news and information site."
Kevin also is on the adjunct faculty at Portland State University in Oregon, where he teaches a summer marketing course.
In addition to speaking at hundreds of conferences in the U.S. and abroad – doing them virtually during the pandemic – and reporting from 49 states and six continents, Kevin has been a daily newspaper reporter, magazine writer/editor, video producer, bodyguard, and clothing salesman. He has supervised a winery tasting room (happily), run two marathons (slowly), driven a race car (badly), learned to box (painfully) and acted in a major (but obscure) motion picture.
At present, Kevin is working with Michael Sansolo on a sequel to "The Big Picture." The title: "THE BIGGER PICTURE: Business & Life Lessons from the Movies, TV, & Popular Culture."
He is married with three grown children and lives in Connecticut.
Whiteboard Session:
How To Build An Innovation Culture
As we consider the process and implications of building an innovation culture inside a business, here are six questions we will ponder. (And by "ponder," I mean talk about. Out loud. Everybody. No exceptions. We all need to have skin in the game.)
Who do you consider to be the most innovative retailer (food or nonfood) in the US? (You can't say "Amazon." That's too easy.)
Why is that retailer so innovative; what is the innovation that leads you to point to this retailer?
What is the difference – and does there have to be a difference – between that retailer and your business's approach to innovation?
Name an innovation that you've seen in a retail environment that knocked your socks off, that led you to say, "I wish we'd done that" or "I wish we could do that."
What and when was the last big innovation you implemented in your business, and where did the idea originate?
How do you think your business needs to be different in five years, and what are you doing to move that process forward, innovating toward that goal?
By considering these questions, we can recognize how essential it is to create innovation momentum that envelops and defines your organization. Together, we can start to establish some benchmarks and goals, and figure out how to get the process started.

Come ready to play. Though, to be sure, this is not a game. In the long run, this is survival.
Independent Grocers Forum:
2022 & Beyond: Independents' Days
Not all grocers are created equal. And the days are long past when we could even entertain the notion that everybody is playing on a level playing field. But independent grocers – the ones who will survive and can thrive in an ever-toughening environment – are the ones who understand the power of creative differential advantages, and who exploit them at every turn. In this energetic and illuminating presentation, drawn from more than 35 years of reporting on the best and the brightest in retail, MorningNewsBeat "Content Guy" Kevin Coupe, will shine a bright light on real-world ideas and innovations that independent grocers can use to establish their viability and credibility in the marketplace, and grow market share against the odds. He'll cite examples from all over the country of independent retailing that works, as well as explore how stores should deal with economic, labor and supply chain issues.